Your ultimate guide to planning your next diving holiday!
Whether you're an experienced diver or just starting out, we've got everything you need to plan the perfect diving holiday. We cover the best diving locations around the world, from the world-famous Great Barrier Reef to the lesser-known but equally stunning diving spots. Our goal is to help you plan your dream diving holiday with ease. We've got useful information on everything from dive kit to the best times of year to travel.
Featured Articles
Divers of all levels can discover the local reef directly from the shore, or hop on a boat for a …
Thailand is one of the best diving destinations across the World. From the emerald waters of the Andaman Sea to …
Whether it is diving in the Indian Ocean or in the rift valley lakes of Africa, Tanzania is considered an …
Latest Articles
The Caribbean boasts crystal-clear turquoise waters that attract divers from all over the world. With an array of diverse marine …
Located 30km off the East Coast Peninsular of Malaysia, Tioman is a protected island with over 98% of its dense …
There are some great diving sites in both the Peninsular and East Malaysia. Although the dive season in Malaysia is …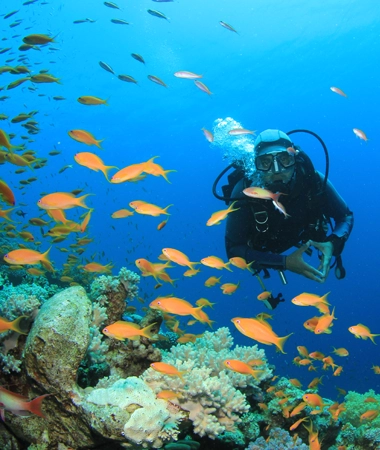 My Diving Holidays
Our website is packed with information on all types of diving holidays, from adventure dives to romantic couples' getaways and luxurious retreats. So whether you're looking for a relaxing dive holiday or an adrenaline-packed adventure, we've got you covered. Browse our site today and start planning your next diving adventure!